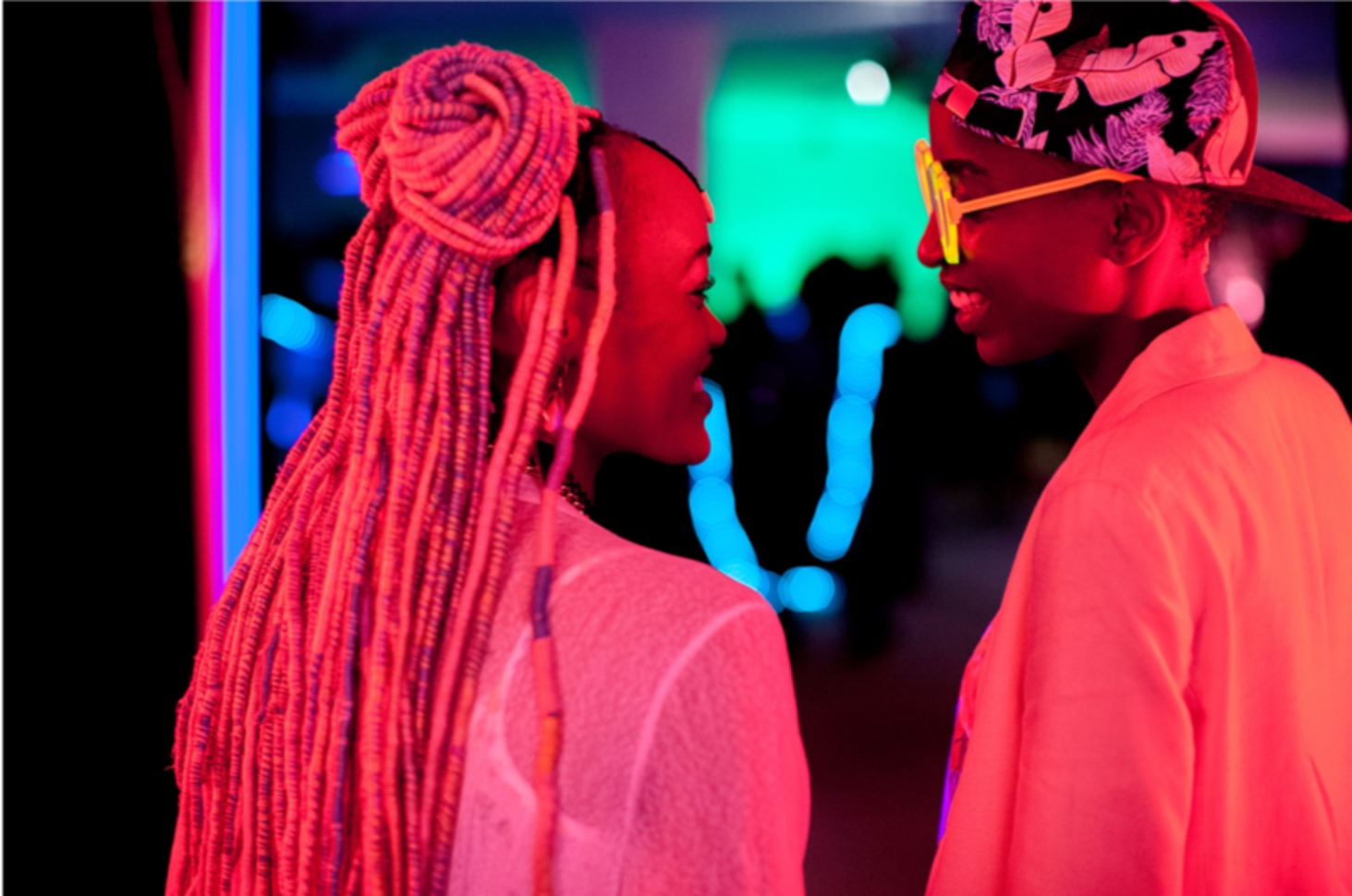 Rakifi by Wanuri Kahiu, 2018, 83 min
Thanks to a legacy of 50 years of supporting creation and diffusion of the African cinema, the French Ministry of Foreign Affairs, thought the African Film Library, has constituted a film fund intended to non-commercial dissemination abroad. This makes France the first player in the distribution of African cinema.
ENHANCING AFRICAN CINEMAS
IN FRANCE AND ABROAD
The missions transferred from the Ministry of Foreign Affairs to the Institut français at its creation in 2011 are to preserve and enhance a unique collection of films from the sixties to nowadays. The African Film Library thus makes available to professionals and programmers, in France and abroad, a catalog of more than 1,700 films, including over 700 titles free of rights, for non-commercial distribution.
 
Each year, the African Film Library produces more than 6,000 screenings of African films, and accompanies the programmers of about 100 festivals and major events. It also contributes to the invitation of African filmmakers to present their films throughout the world.
 
Moreover, the African Film Library contributes to the enhancement of African heritage through a digitization program as well as the organization of retrospectives (Sotigui Kouyaté, Raoul Peck) and thematic cycles (Women of Africa, Yennenga Stallions, African Independence, Tribute to Nelson Mandela ...) intended for worldwide distribution.
 
In 2012, an agreement was signed with the BNF to transfer its on-site consultation mission to students and researchers.
La Petite vendeuse de Soleil by Djibril Diop Mambety, 1999,45 mim. Restored in 2K in 2018 - Restauration partners : Waka Films (Silvia Voser), Cinémathèque Afrique